Architecture with intelligent added value.
Bachschuster Architektur GmbH operates internationally as an urban, structural, and architectural planning office for innovative, sustainable design. It is located in Ingolstadt, Germany, Shanghai, China, and South Africa.
More than 25 years' experience: The office has far-reaching experience in designing, developing and realising varied projects from its many planned and realised projects as well as competition invitations. From demanding residential and business buildings to large areas. International urban planning has also been and is realised. Embark on a voyage of discovery: see which projects Bachschuster local, Bachschuster national and Bachschuster international have already realised and planned.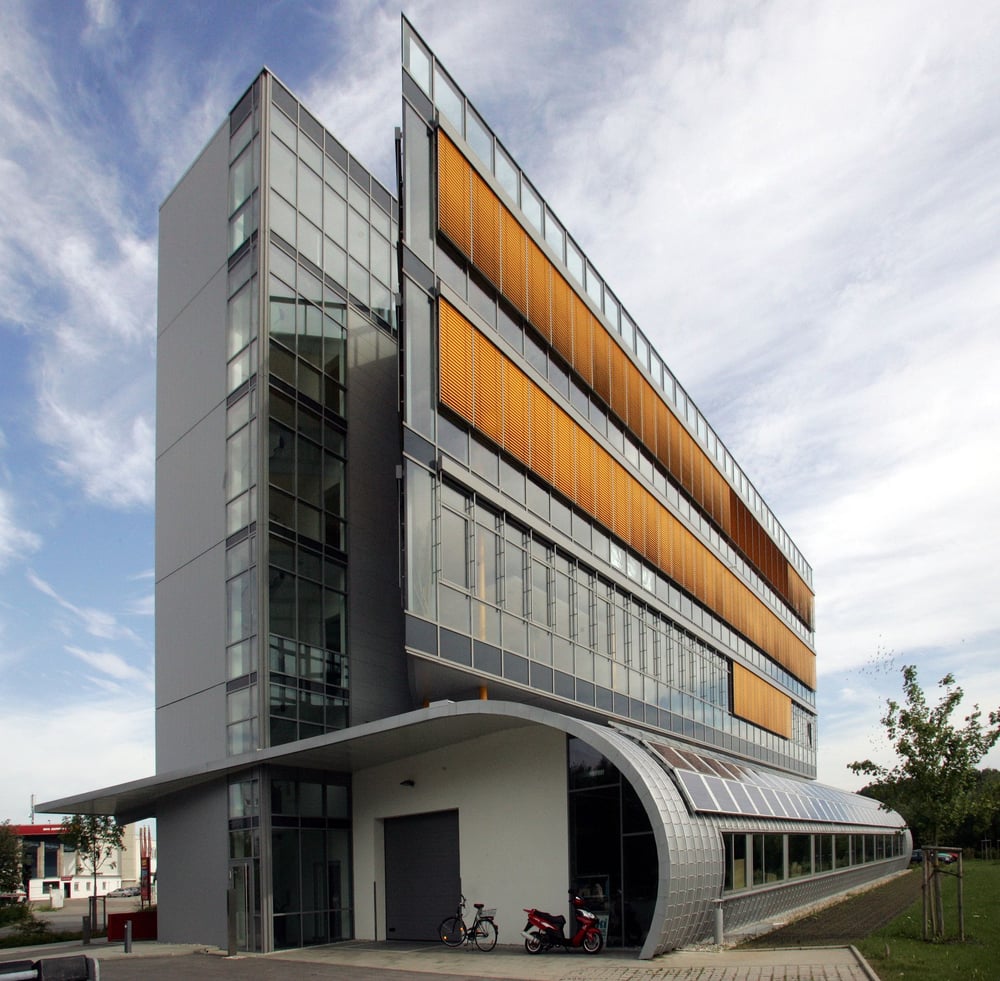 Innovative and intelligent energy buildings show the way in the field of architecture and act worldwide as reference objects. (Photo: Alki Technik GmbH).
Advances in planning knowledge and the network increase continuously through collaboration with different institutes, technical authorities, universities and research societies at national and international level. Peter Bachschuster in person is much in demand as a speaker and consultant for particularly difficult plot and planning situations in which towns, municipalities and companies, as well as banks and institutes have reached an impasse. The office is specialised in economic location questions for companies as well as urban planning up to architectural realisation.