The sum of all parts ...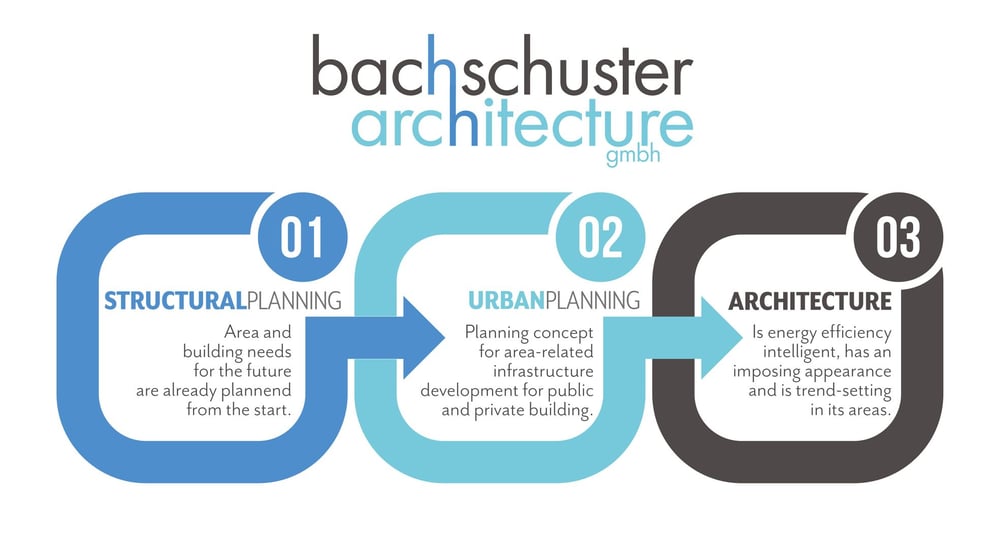 Urban planning challenge: Cities are developing even faster than ever. Creating residential areas has become one of the most important jobs, mobility is facing a radical change and infrastructure too is facing a sustainable change. How can this challenge be mastered from a social, economic and ecological point of view? We have several answers to this ...
In the ideal case, an architecture office should be the Master of all disciplines. 
We are structural planners, urban planners and an architecture office. With this "bird's eye view competence ... always decreasing in size from the  greater whole ... building plans are trend-setting and coherent. We shape tomorrow with all its contingencies and don't plan an isolated solution which has potential to become "remorse" later.  
International experience also helps to predict the future. 
We have deliberately set up Bachschuster Offices in particularly challenging metropolises such as China and South Africa in order to gain more experience for future developments. Shanghai in particular is with its metropolis status an especially demanding urban planning area. You can find out more about the projects realised there by us under Bachschuster international.
Bachschuster Architecture Urban planning projects
​
​